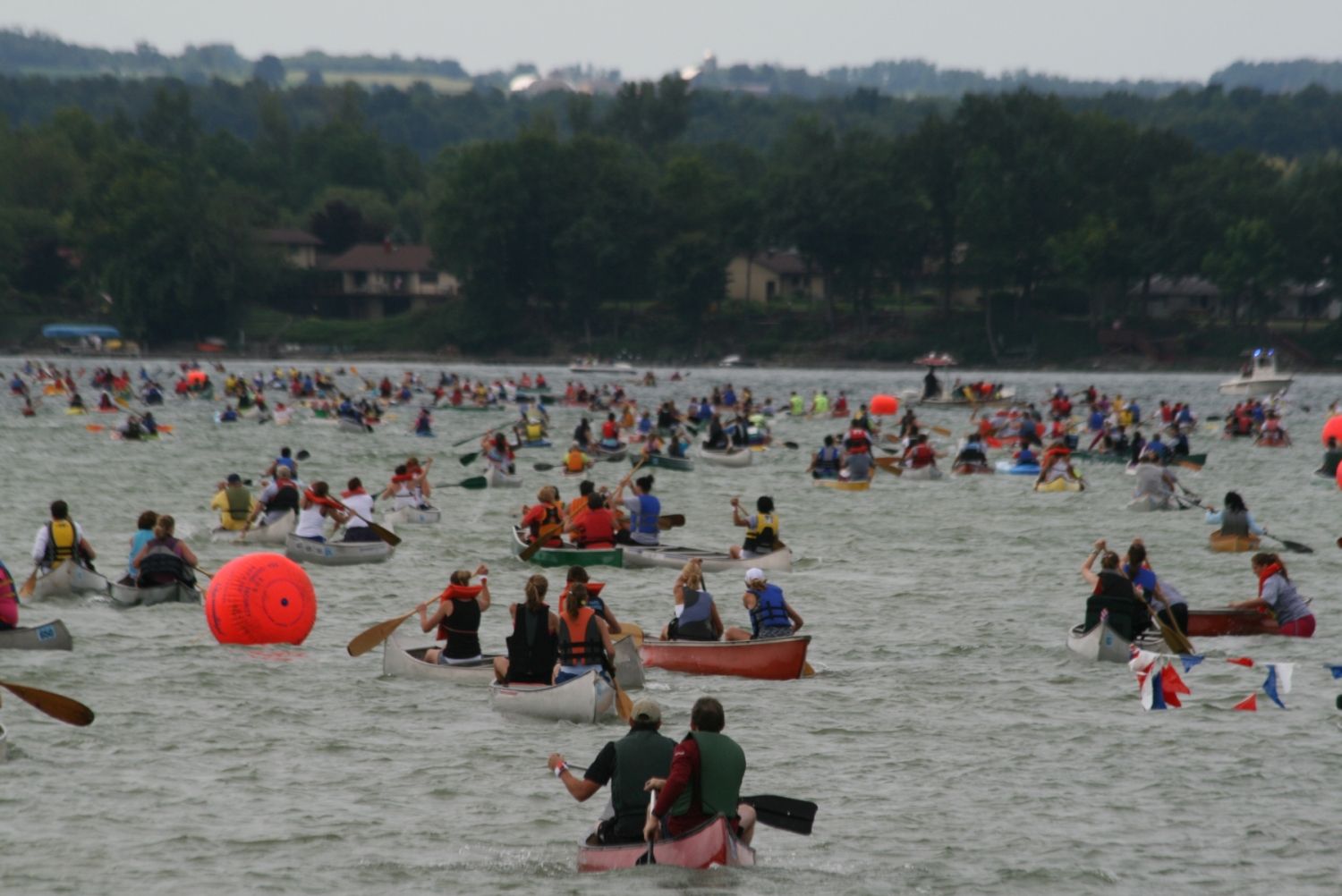 On August 13, 2017 at 9:30 AM, Auburn's Summer Classic begins
5 Team Relay Races of Runners, Bikers, and Paddlers (Canoe or Kayak)

Canoe Teams
Long Course
Runner - 10 kilometers
Biker - 20 miles
2 person Canoe - 4 miles
Short Course
Runner - 5 kilometers
Biker - 10 miles
2 person Canoe - 2 miles

Kayak Teams
Long Course
Runner - 10 kilometers
Biker - 20 miles
1 person Kayak - 4 miles
Short Course
Runner - 5 kilometers
Biker - 10 miles
1 person Kayak - 2 miles

Tandem Teams
Long Course Only
Runner - 10 kilometers
Biker - 20 miles
Both must Canoe - 4 miles
The Great Race
... on the northern end of Owasco Lake. Join us as we renew Auburn's annual tradition of fun, competition, and celebration. The Great Race is the nation's largest team only run, bike and paddle triathlon. Hundreds of 2, 3, or 4 person teams begin with a runner (5k or 10k) who hands off to a biker (10 or 20 miles) who then hand off to their kayaker or 2 canoeists. Young or old, serious racers or beginners (check out the news story below), compete for glory or the pursuit of fun and fitness. After the race, the annual post-race celebration begins. Racers and spectators alike are in for the fun, food, and refreshments.

Register Early
Places in the changeover zone are assigned in the order that teams register. Get a better spot in the zone by signing up early!
Register
Celebration!
All participants, families and guests are invited to join us after the race for the annual Great Race celebration. All participants and volunteers will be treated to lunch and liquid refreshments after the race. Additional food and beverages are available for guests and spectators. Feel free to enjoy the day at beautiful Emerson Park. A live band will be on stage providing fine entertainment.